Macs builders merchants have been the Islands leading roofers merchants for over 35 years, and our knowledgeable staff can advise on product matching. We have accounts with all the leading slate and roofing manufacturers and can source almost any roof covering, including reclaimed if required.
We would normally have 80,000 + slates/tiles in stock as well as 4 or 5 choices on breather membrane, Grade A and full BS roofing battens, copper, alloy and galvanised nails!
Roof tiles
We stock and can supply tiles from all of the leading manufacturers including,
Marley, Redland, Russell, Sandtoft, Forticrete, Lagan, Iko, and Icopal.
Natural slate
Welsh
We stock New and reclaimed Welsh Slate from
Penrhyn
Cwt Y Bugail
Ffestiniog
Spanish
We stock Cupa Spanish slate because we consider them to be the best slate available from Spain,  roughly 1 in every 3 slates sold in the world today is a Cupa slate.
We have been selling the Cupa R12 excellence slate for over 25 years, it's the most used slate on the Island, and the slate of choice for all roofers!
We also stock a Cupa Heavy3 slate for those jobs that need a chunky looking slate, and Cupa RH14 slate which is a medium thickness slate.
North American
We have in stock Trinity green and Vermont non fading green slates and can also supply Glendyne grey slates.
Fixings
We stock slate clips, tile clips, Alloy nails, Copper nails, Galvanised nails and gun nails. For more information, see our Fixings page.
Lead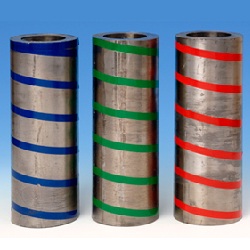 We hold huge stocks of milled lead in code 4 and code 5 and are always competitive, bought from all of the major manufacturers in UK. We sell it in 3 meter rolls, in 6″ (code 4 only), 9″, 12″, 15″, 18″, 24″, 30″(code 5 only), and 36″ (code 5 only) thickness.
Battens
We stock both grade A and fully machine graded battens. For more information, see our Timber page.
Flat roofing
We stock everything you require for flat roofing, including sheet materials, chemicals, and tools.
We stock PVC fascia, hollow soffit and bargeboard in both white or woodgrains, supplied to us by Kalsi Plastics.
We stock fibreglass & PVC roofing accessories by
Hambleside Danelaw
Glidevale
Klober
Cavity trays Ltd
Felts & breathers
Green mineral felt, 10m x 1m, 38kg
Green mineral shed felt, 5m x 1m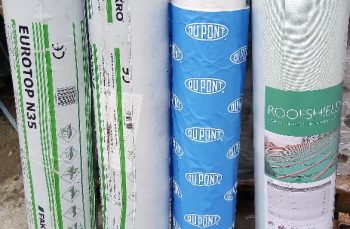 Traditional 1F underslaters felt, 15m x 1m
Fakro N35 breather felt, 50m x 1m
Fakro N35 breather felt, 50m x 1.5m
Tyvek supro breather felt, 50m x 1.0m
Tyvek supro breather felt, 50m x 1.5m
Kingspan Nilvent, 50m x 1.5m
Redland spirtech 50m x 1.5m
Glidevale VP400LR, 50m x 1.5m
Proctor roofshield, 50m x 1m
We can also supply felt roofing shingles and cedar shingles.
Ridge tiles
Concrete universal angle ridge & hip tiles
Concrete universal angle block end ridge & hip tiles
Concrete segmental ridge & hip tiles
Concrete segmental blockend ridge & hip tiles
Concrete modern ridge & hip tiles
Clay plain angle ridge tiles in black, buff & red
Clay capped ridge tiles in black, buff & red
We stock a large selection of dry fix ridge & hip packs, including;
Marley ridge fast
Marley hip fast
Redland ridge packs 9313/9302/9304/9308/9069
Redland 9028 hip pack
Glidevale full metal rediroll ridge packs